Hi, I am using V3.6. I purpose is to connect 2 Odrives with my Raspi .
Data definition table
Where can find command data definition?
for example:
I found in source code example.
AXIS_STATE_CLOSED_LOOP_CONTROL (0x08).
AXIS_STATE_FULL_CALIBRATION_SEQUENCE (0x03)
is there any table which show 0x08 = closed loop control?
I found the command ID table in Doc. but nor find the data definition table.
2.Node ID problem
should we also also set Raspi node ID?
I hope 2 Odrives send back their pos to my Raspi when after they arrive their request pos,
it means each Odrives will send to the same ID(Raspi), it will cause conflict??
connection
I want to using raspy to connect 2 odrives.
is it a correct cable connection below?


can_helper.hpp
do you provide a demo about how to use can_helper.hpp, because I want to use Arduino&cpp to
communicate with Odrive.

can_ID
I found on other website, they use 0X207 as Can_id, node_id is 0x02, cmd_id is 0x07
that is very confused for me, if node_id is 0x02, cmd_id is 0x07, so 0x02<<5|0x07 will be 0x47 but not 0x207, is there any misunderstand on this.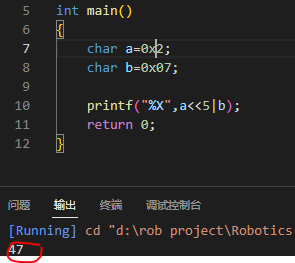 thanks