I was driving some hoverboard wheels yesterday with an odrive 3.6 and the wheel shaft (so the hub motor) was slipping without me realising which after a while lead to a smokey smell and the odrive disconnecting from the computer.
Upon inspection of the board I can only see U8 as slightly damaged and the board no longer connects to the computer.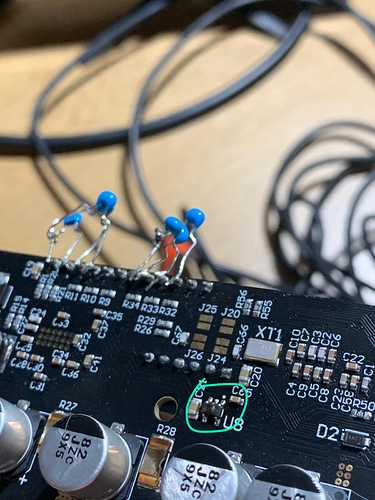 What is this component and can it be replaced? What caused it to get fried? Was it the hall sensors? Do you think the board might work if I replace the component or should I check for other things as well.