Hi,all
I have an encoder with index signal.I was told that I need to run "encoder offset calibration"only once,and after that just search for the index signal every boot. But I found that, I have to run "encoder offset calibration" every boot,too. If not,the motor will work only for the first time after odrivetool sent command. And after running"reboot", errors showed like this: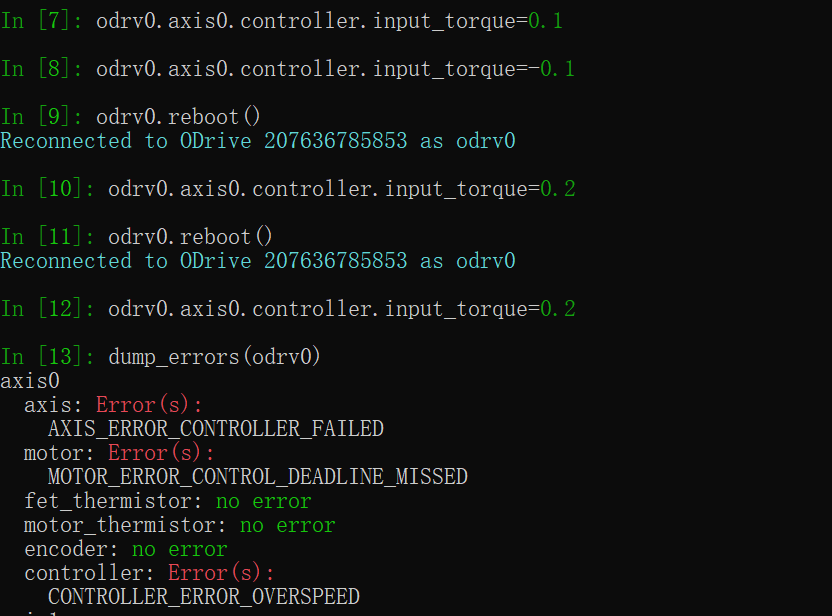 I am confused and frustrated.
What are the reasons of these errors?
2.Does the encoder need startup_encoder_offset_calibration? If not, how can I avoid these errors? If yes, odrive may be not suitable for my project (it would be disappointing).
I'd appreciate it if you could help me.