Hi everybody,
I recently bought a 24V odrive board rev 3.6.
After some research i'm now able to calibrate the motor, but i'm unable to use it in closed loop or with openloop estimator mode… In closed loop the motor only vibrate a lot and in openloop the error code 0x0400 appears.
The specs of the motor are below but i replaced the encoder by an AS5047 with ABI interface (4096 CPR)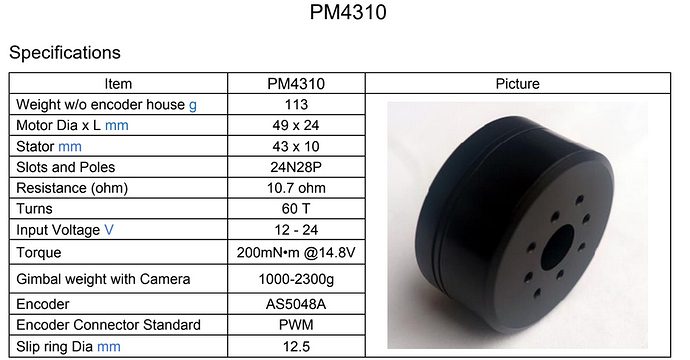 I try to change the contoller gain : position, vel and vel integrator gain but each time the control was uneffective.
Have you some ideas about what can cause the trouble ?
My motor have a high resistance phases (5.6 Ohm per phases and about 2.6 mH inductor) the current inside will be quite low, should i change the shunt resistor values of the board in the aim of incresing the resolution of the current mesurament ?
Thank you in advance for your time

Have a good day !