Hi, I want to control a brushed motor by position feedback.
Of cource, I know the Odrive is for BLDC motor controller.
But, I need to use brushed motor and BLDC motor in same time.
If it can be done on one board, that's very good!
I referred to the topic here.
But,this code don't Implement position control.
So, I add the motor type to Brushed motor and control it with current feedback.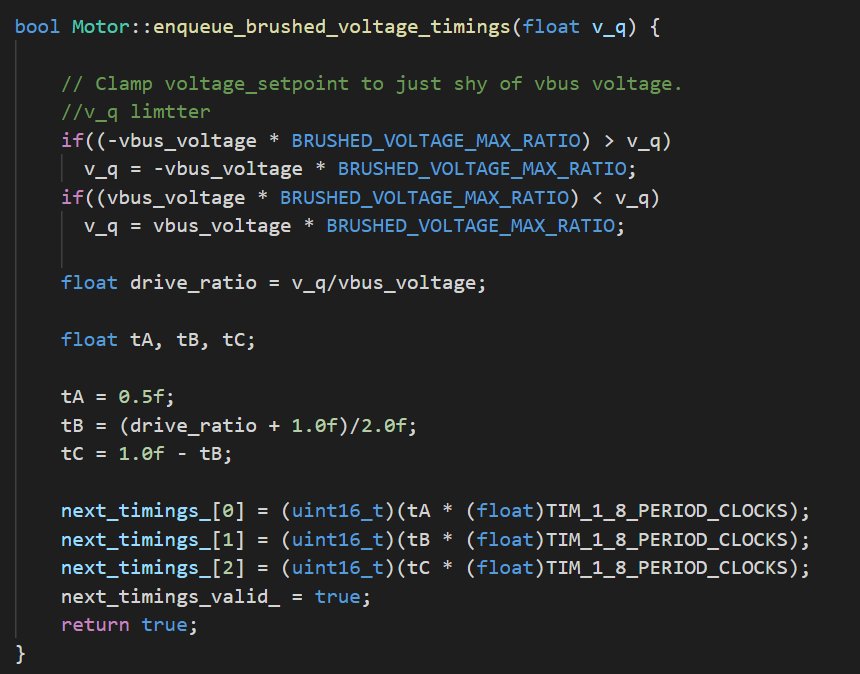 But
odrv0.axis0.requested_state = AXIS_STATE_CLOSED_LOOP_CONTROL
dump_errors(odrv0)
I got AXIS_ERROR_INVALID_STATE
Anyone, please advise for me.