When trying to perform an index search with <axis>.requested_state = AXIS_STATE_ENCODER_INDEX_SEARCH in fw 0.5.2, the odrive begins the index search but immediately finishes due to switching noise affecting the index pin. It looks like the spikes are causing the odrive to 'detect' an index pulse and finish early.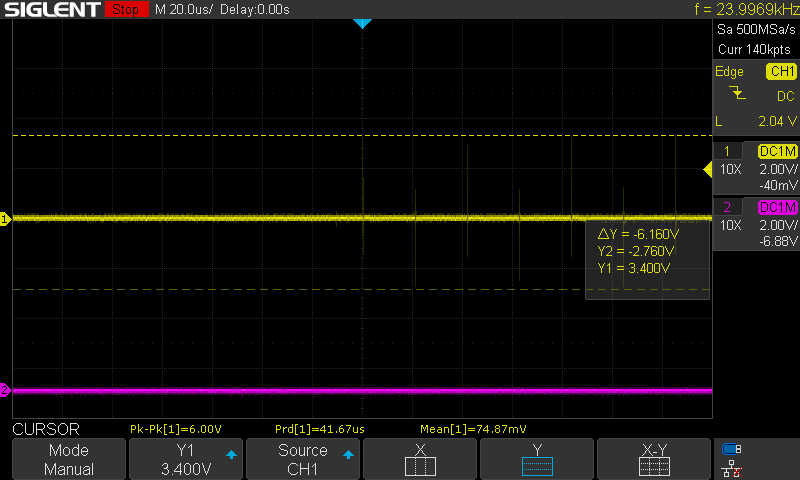 You can see in the figure above the spikes that are occuring at 24kHz. I've added a zoomed in oscilloscope output below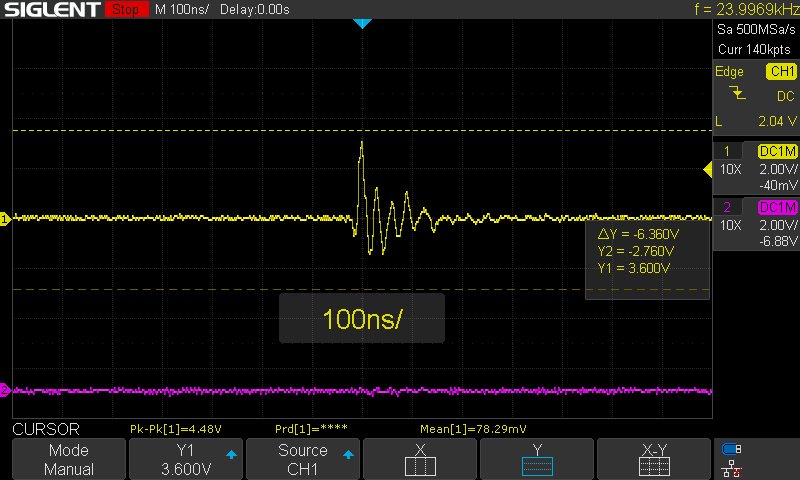 I have 22nF caps between the encoder pins and GND, which should be filtering out a lot of the noise. It works correctly when I downgrade to fw 0.5.1. I get the following output: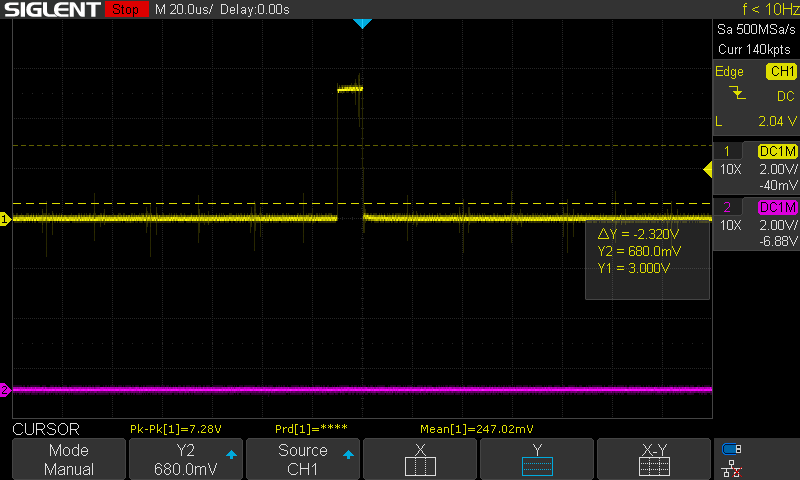 There is still some switching noise as you can see, but the index search works as expected.
Everything is the same electrically between the first two oscilloscope screenshots and the last one, so something must have changed in the latest firmware to cause the higher switching noise during the index search.
EDIT: I should also note that the index search has worked properly before on 0.5.2 so I'm not sure as to what's going on exactly.