I have been batteling this problem for a few weeks now and have wasted an enorium amount of time on so I am hoping someone can help shed some light.
I guess my question is, what are peoples thoughts on using a DB-15 connect to trasmit power and data, never going to work?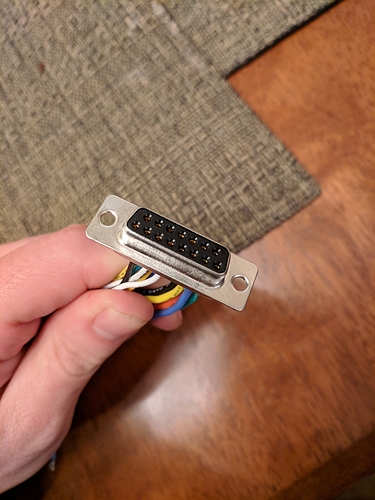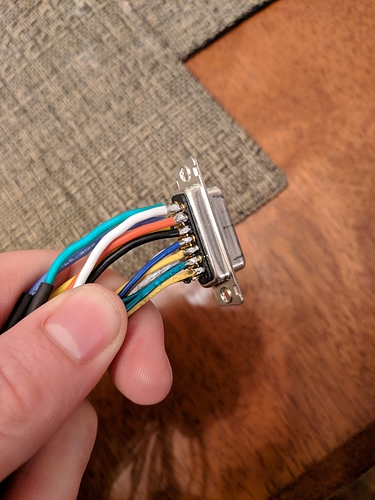 I have been trying to build a cable / connect setup that works for two motors and encoders in one cable / connector. I have been trying to use a DB-15 connect using 6x 18awg motor wires and 8x CAT 7 encoder wires with the encoders sharing power and group and with the shielding attached to ground on the ODrive side. Also the motors have a max 10amp rating which is why I am using 18AWG.
It seemed like it would work after several tests with the DB-15 connects, but now that I have everythnig built it is not looking so great. The motors don't want to index correctly sometimes, calibrate correctly other times. Sometimes during calibration it done one full turn one direction and another full turn that same direction, and it does this randomly. The worste part is, one day it mostly works fine, the next nothing works right. I have checked all my connections under a microscope and nothing it touching.
When I check erros it generally gives "0x2" so I am guessing there is interference between the motor power and encoders cuasing it to srew up… input? Ideas? Thanks!