Rewiring my hoverboard based bot and one of the axes is cogging as if two phases are shorted even with the ODrive powered off. I had a closer look and spotted this on the axis in question.
I've no idea what those pins used to be but they very much look like they somehow shorted and burnt off.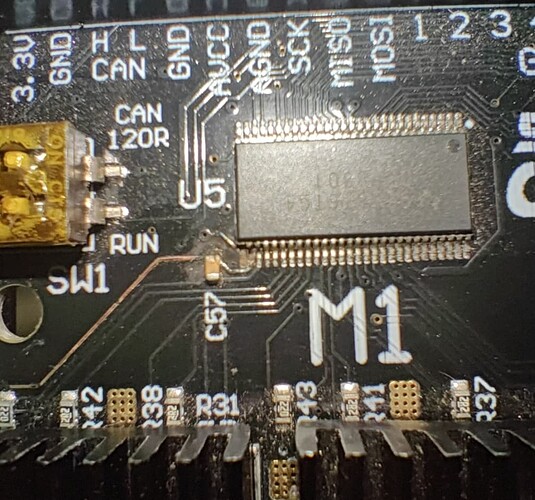 Is this terminal or can that chip be replaced does anyone know please? It looks like the tracks may be damaged too which doesn't fill me with confidence.
I've had these boards for a while but barely used them, I'll be damn annoyed if it's dead before I've been able to use it anger but accept it's almost certainly a mistake I've made.
If someone could let me know either way I'd appreciate it.