We bought an Odrive for UNI purposes, and set it up with an Arduino using the library from github.
Using the "b" option that return the vbus voltage shows a highly irregular behavior: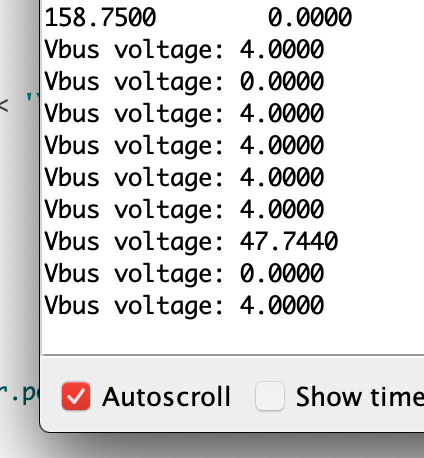 Measured 5 seconds between the pings. I shows either 0, 4, or 47.xx V. Its powered with 48V from a bench PSU.
the calibration works fine (I assume) but the motor dosents run. We've connected both the phases, the 5v, the GND and the encoders on A and B.
Hope something experienced a similar thing, and can help us out.