I am running a D6374 motor on a 48v Odrive 3.5 with RazorsEdge firmware. I am using the AMT 102 encoder with 8192 ppr. The motor runs nice in velocity mode in both directions.
In position mode, the motor runs perfect in positive direction. Going from 0 to 10000 degrees is problem free. When I set it to go from 10.000 degrees to 0 degress the motor spins up and all of a sudden it accelerates too much and sets error 0x1000 (ERROR_CURRENT_UNSTABLE) on motor.
There is no problem going from -10000 degrees to 0 so it is not the position that causes this, it is the rotation direction.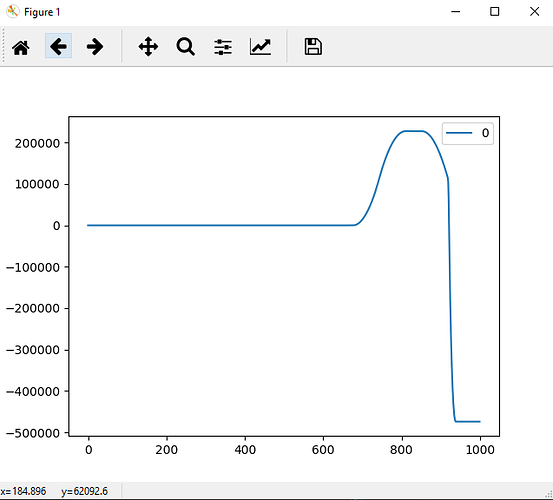 I have tried switching two of the phases and flipped the encoder, but with no luck. I have tried two different input modes, INPUT_MODE_TRAP_TRAJ, INPUT_MODE_VEL_RAMP, both with same result.
edit: Does anybody know what's going on?