Hi !
I'm using odrive 3.6-56V and ubuntu 20.04 OS.
recently I had problem with usb connectivity, when I open odrivetool I get "please connect to your odrive", so I considered to reflash the firmware.
So i tried to reflash the firmware using stlink/v2 , but i got this error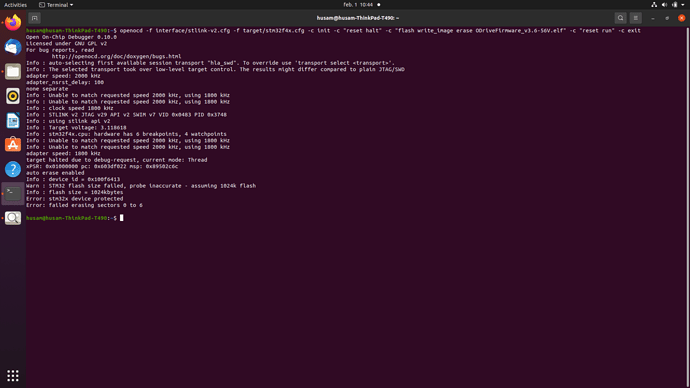 I tried also this to unlock the stm32x, but still not working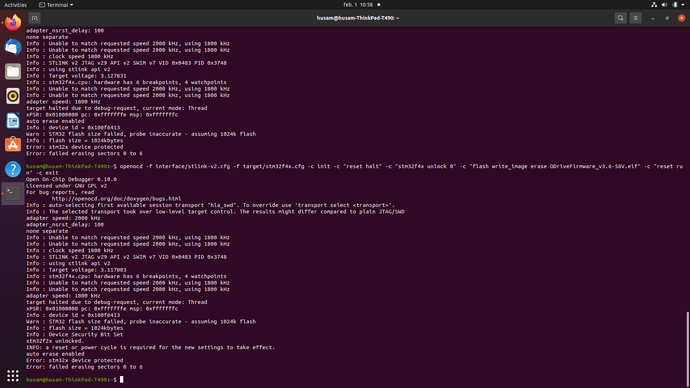 when I execute lsusb the stlink is visible , and it's light on, also the odrive power light is on.
Does anyone know how to solve it?