Hi ,
i m planning to make 2dof bldc simulator with odrive 3.5 latest firmware
i have 5065 330kv motors and 1024pulse encoders
i m working on simtools to connect to odrive but i cant
i use the Mr Zennix (member of odrive community) configiration on simtools.
But no response from o drive.
i connected pc to odrive with usb cable.
But simtools not sending commands to o drive
Do i need to make some setups on odrive before connecting?
Or need to write some codes at odrive startup?
And which usb port do i need to use on pc?
Can you help please ?
And i m wondering, can we make it plug&play?
thanks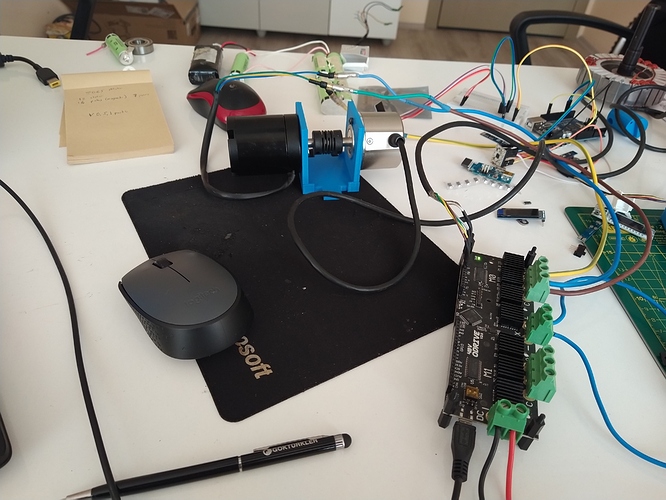 strong text