Hi,
I also started building communication between an STM32F4 and ODrive using CAN interface. However, I don't see any response for my CAN message for velocity control at ODrive.
Can someone please help me with this matter ?
Below image is my simple code development for CAN Tx message; The CAN message is set to send with the button input interrupt.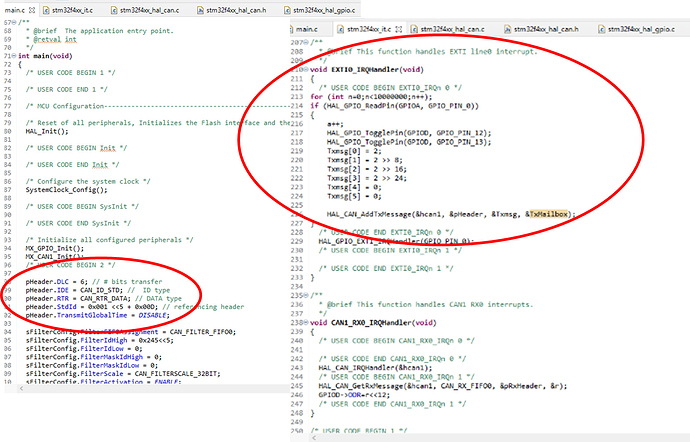 Thank you.