Hey guys,
I am trying to get torque control working on my oDrive and am having some issues. My current_lim is 85, requested current range is 100 and my vel_limit is 40. My motor is 190 KV so my torque_constant is 8.27/190.
After tuning my motor and putting it into torque control mode, I feed it a torque of 0.1 and after a few seconds of accelerating, the motor errors out as follows: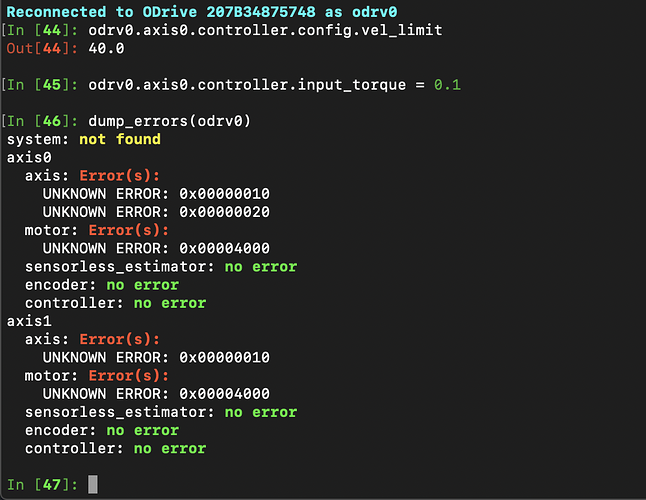 I also tried a torque of 3 and it errors out immediately with the same error.
Furthermore, I lowered the vel_limit to 15 and now I'm able to feed it any torque value I desire without it erroring out, but now it is being capped by the vel_limit, meaning input_torque of 1, 2, 3, 10, etc. are all appearing as the same torque on the motor.
Have spent a long time on this and could really use some help! thanks guys!