Oskar, I was able to capture the errors with just try except block in python.
here is zoomed out view (blue vertical dashed line is trigger):

With sigrok signal decoder I don't see any errors but here is the suspicious portion
(usb disconnects about 20 frames after the circled frame):
here is another capture session with same pattern
(seemingly random appearance of SETUP PID then shortly after resets):
I put the captured sigrok files on google drive link here:
https://drive.google.com/drive/folders/1ZsbgBWiQUggRHibgv2StUjEyhWG2lpkM?usp=sharing
dmesg logs when this happens (I am using 4port usb hub):
[12443.847757] usb 3-1.1-port3: disabled by hub (EMI?), re-enabling...
[12443.849094] usb 3-1.1.3: USB disconnect, device number 29
[12443.851199] cdc_acm 3-1.1.3:1.0: failed to set dtr/rts

motor that causes this USB error (doesn't happen when this motor is not in closed loop control):
24V 8poles
also USB error occurs faster if motor is trying to hold a position rather than constantly moving
"phase_resistance": 0.3050479292869568
"phase_inductance": 0.0002905561705119908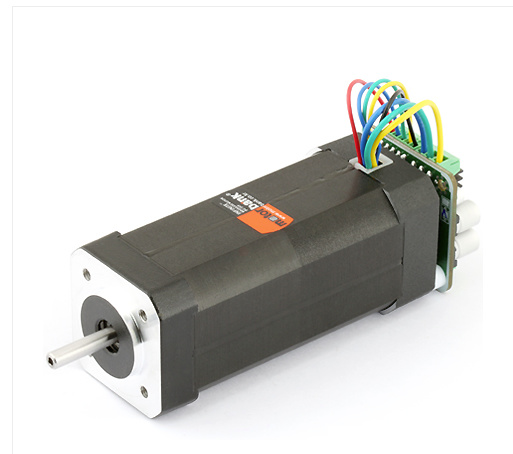 let me know if you need more captures.