Hello,
i met one fatal problem in my project using odrive v3.4(u8 lite ,as5047p, 22.2v 6s Lipo )
problem:
I am using one odrive v3.4 to drive two motors ,calibration is done ,no errors.
but when i set the two exactly the same motor run in low velocity(60 RPM), axis 1(motor 1) is running smoothly and axis 0 (motor 0) is obviously not that smooth .video.
solve(but not successful ):
At first, i thought it's because of encoder or motor problems ,so i changed their order (axis 1 to motor 0& axis 0 to motor 1),then motor1 is the not smooth one.Therefore, i thought it was odrive problem.
so i change another odrive ,it's working obviously normal .(parameters are same )
maybe hardware problem?:
i bought the odrive on taobao, but not the same batch. so it's hardware problem? ,like not reliable capacity or ic chip causing that problem .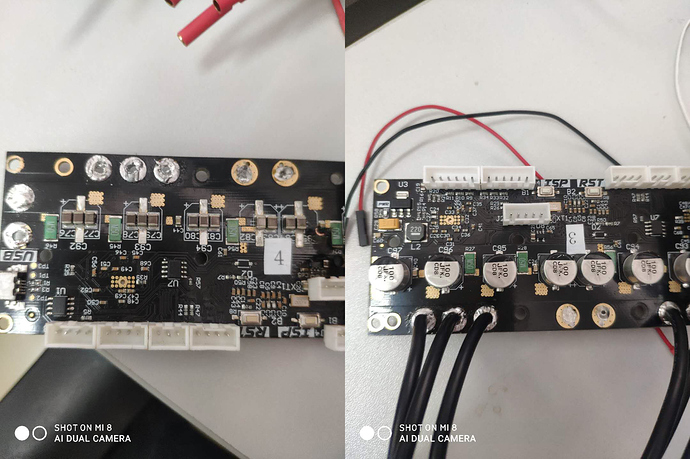 Above is all I have met with ,looking forward to your reply,thanks.
YuhangLi
2020/7/31