Hi guys,
I've been keeping an eye on absolute encoder development/support and it seems like all SPI encoders are using a slightly different version of the protocol.
I am looking at eventually upgrading my system's encoders to absolute, and it seems like the SPI Slave protocol of the encoders I will be using is really close to that of the AS5047P. The resolution is a bit different (22 bit initially, and will be pushed to 24 or 26 down the road through an interpolator, it's a high resolution application currently working with an odrive and 14M+ count incremental encoders) so there is no doubt I will need to write a driver for it.
I was wondering where would be a good place to start looking at the driver written for the AS5047P for instance?
here's what my encoder SPI timing is looking like: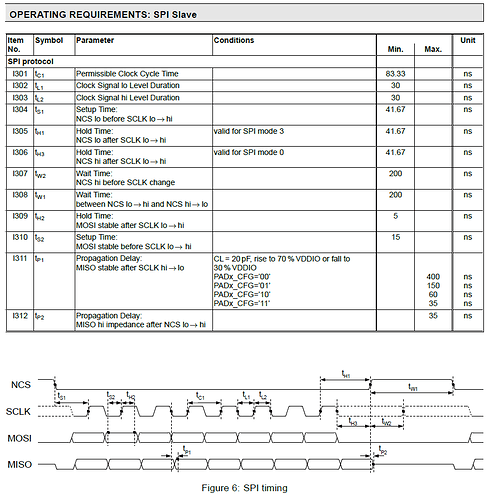 and here is the SPI timing for the AS5047P:
cheers