With my 3.6 56V board there was a spark between I think C42 and U4, but it might have been from a pin of U4 to the top of U4. The top of the chip also got damaged.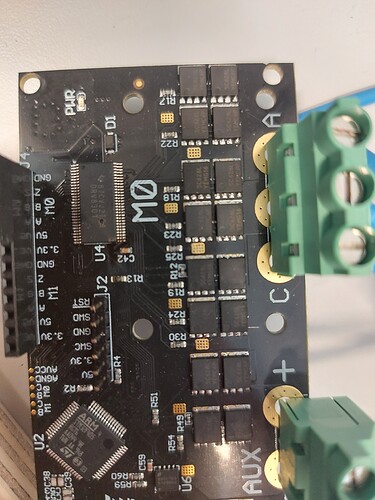 Before this happened the board was working fine (postition, velocity and torque mode). I tried running the motor with the other 3 terminals but that doesn't work either.
Does anybody have an idea of what might have broken and why? Any suggestions are welcome!