I'm following the steps laid out in the hoverboard motor guide and I'm getting an error from calibration that I'm unsure how to address.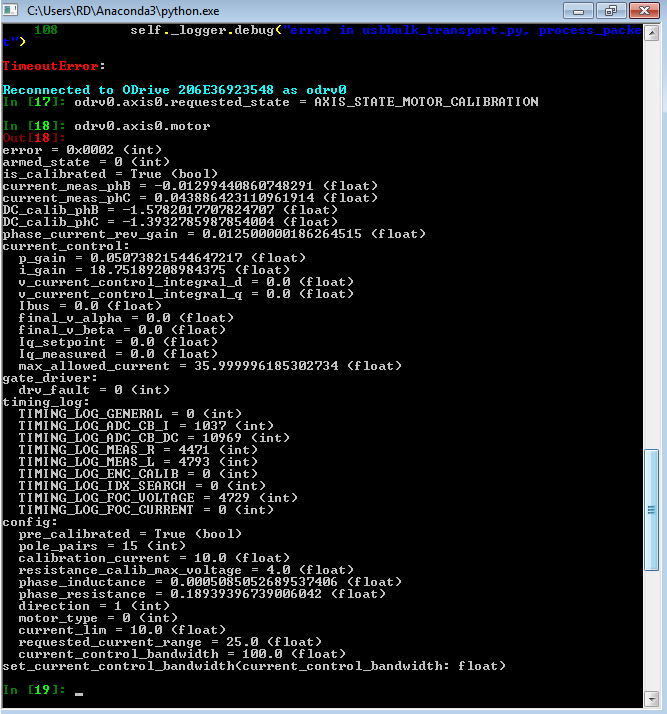 Error = 0x0002 and my phase inductance is nearly twice what the guide references as normal
( 0.00033594953129068017 vs 0.000508…). I continued through the steps to see what would happen and noticed this as well.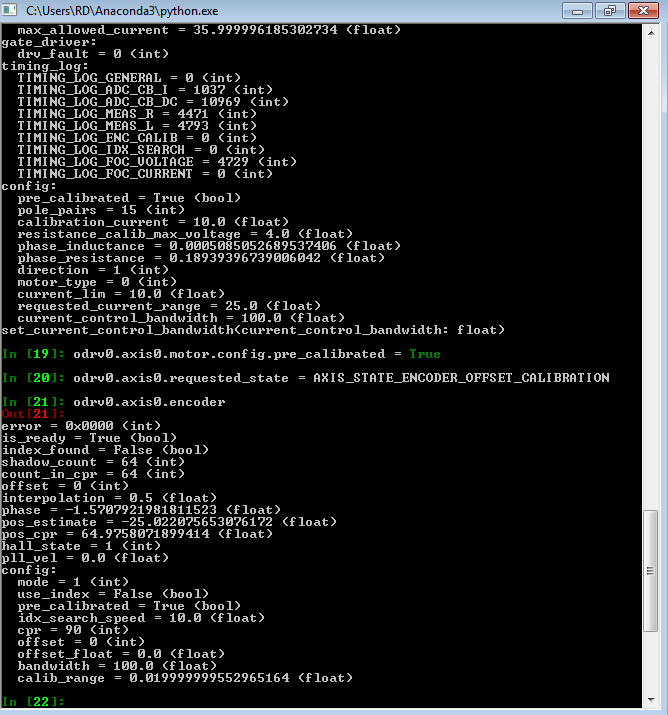 Offset_float is returning 0.0, the guide states that it should be close to 0.5.
If I continue to follow the steps, ignoring the errors I get to "odrv0.axis0.controller.vel_setpoint = 120". I enter this command to test the motor and it twitches once, when spun manually it will continue for a short period and come to a gentle stop. I searched the forums for the error code I returned but couldn't find anything, any ideas?