Hi,
I want to add a custom MOTOR_TYPE to firmware.
I add new Motor type to odrive-interface.yaml.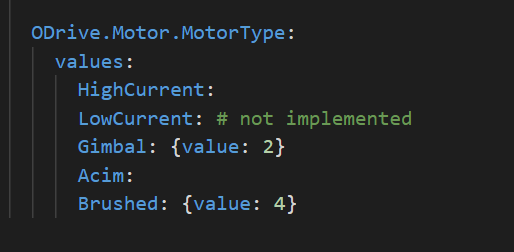 And I regenerate parameters by the command that
python Firmware/interface_generator_stub.py --definitions Firmware/odrive-interface.yaml --template tools/enums_template.j2 --output tools/odrive/enums.py

I can finished to build and flash custom firmware that add the motor type.
But,I cannot find the motor type in odrivetool.

What is wrong?
Please advise for me.
Thanks.