Hi ODrive community!
Big fan here- recently purchased a board (56V Configuration), Motor (D6374-150Kv), and Encoder (AMT102) from the shop.
The motor and encoder are all mounted up. Powered by a 1550mAh LiPo pack @ 45V (6s2p).
We're able to connect to ODrive without issue, communicate and change values as needed.
Calibration runs seemingly fine (motor makes a complete revolution in each direction) using
odrv0.axis0.requested_state = AXIS_STATE_FULL_CALIBRATION_SEQUENCE

However, trying to set a position or velocity does nothing. Using for example;
odrv0.axis0.controller.input_pos = 10

or similarly for velocity
Attached you can see I'm using the live plotter to to show the set value for velocity (in turns/s) and the estimated value. It's clear that the value is set, and I can change the value and it does update, but no movement from the motor. We've manually spun the motor to confirm that the encoder does work. Have also watched the readout during calibration.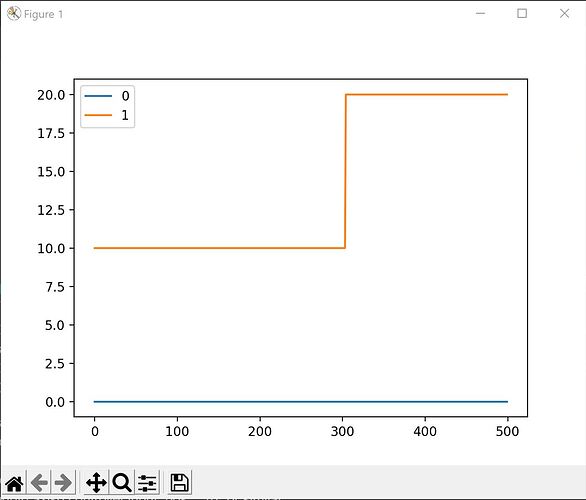 Please help! Trying to get this motor turning today- have an entire cycloidal reduction unit built and ready to test.
Thanks!