Has anyone tried to connect a BLDC motor with an encoder that has differential (+ & -) outputs for each phase?
In the past I have simply wired the positive side to VCC and the negative to the endpoint,
That does not appear to be working on the Odrive.
I can see the pulses on my scope peaking around 2.8775v.
Is this high enough to trigger the input opto?
Should I just input a higher clean voltage from 5V?
Like this…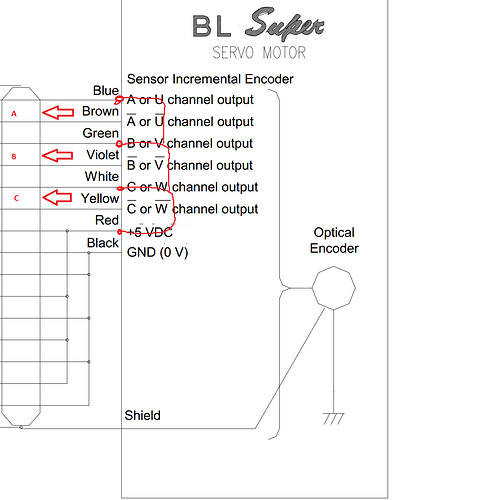 I don't want to let the smoke out just yet, or I'd have tried it blindly.