Hello everyone,
I'm using big BLDC motors (datasheet is attached)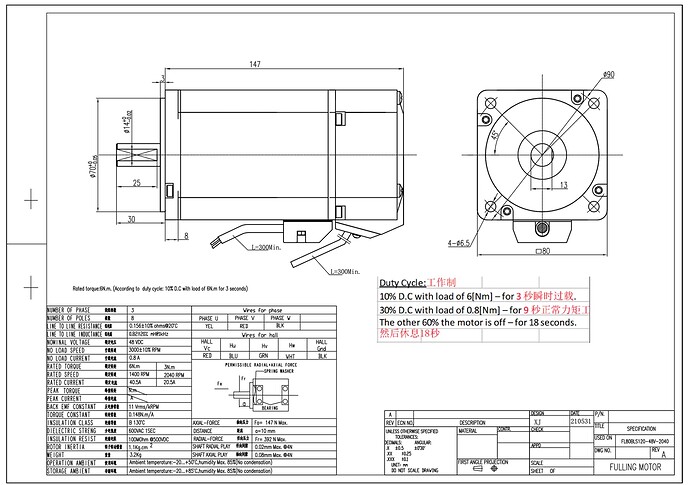 I'm struggling for weeks to configure the right parameters for the motors and always run into new issues.
Can someone please help me find the right configuration?
I read all Drive DOCs and a lot of topics in the forum.
I added 22nF capacitors to the encoder lines, changed the brake resistor's value, downloaded the GUI and changed so many parameters and yet…
I came to a point where the motor spins (position control), but:
Doesn't go exactly to the correct position (turns count)
If my position for example is 10 and I'd like to go to 0 or 20 (short distance), the motor will not spin.
Has low torque (I can slow it down by hand)
If I send it a large distance it stops on its way without reaching the right position and goes to IDLE.
Thanks in advance for your help. <3