We now have 24kHz switching frequency with 8kHz control frequency on devel!
@Neil_FV please go ahead and try it, it should reduce the ripple current by factor 3.
I was mistaken on how difficult decoupling the control rate from the PWM frequency was, it turns out it was quite straightforward. There was one complication to do with timestamping the control performance, but I was able to deal with that. Also thanks @Wetmelon for your help with this.
I tried it on the same low inductance motor: the Propdrive 5050 580kv. The ripple current goes from about 4.2A pk-pk to about 1.2A pk-pk. Note that the current clamp has a ~5us time constant low pass filter, the real waveform would be sharp sawtooths.
Before: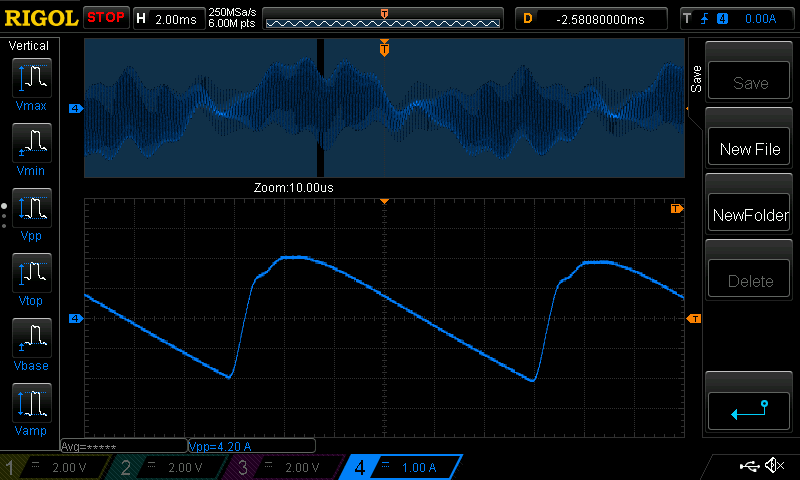 After: