I still don't have a successful starter motor. It's really discouraging for me! When I set my_odrive.axisN.config.enable_control and my_odrive.axisN.config.do_calibration parameters according to the operator's manual the output is displayed without this parameter.Then I checked the low_level.c file and found that ".enable_control" and ".do_calibration" were blocked. When I followed the instructions and entered my_odrive.motor0.encoder.pll_pos and my_odrive.motor0.pos_setpoint = 10000, the motor did not move, I can turn the motor by hand.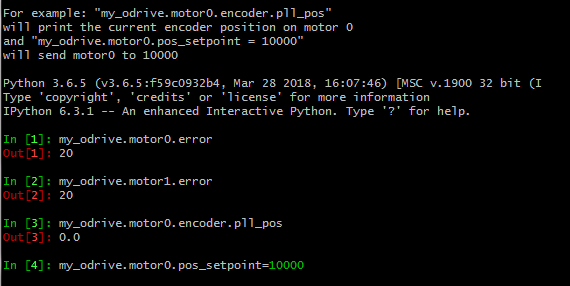 Then when I enter my_odrive.motor0.error and my_odrive.motor1.error both show error 20 (ERROR_DRV_FAULT). When I run python demo.py.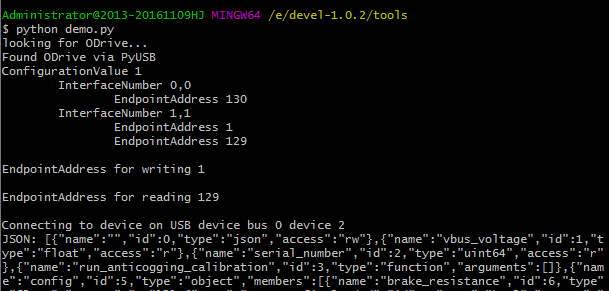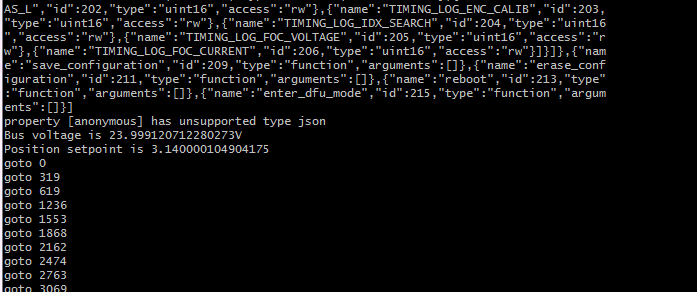 But the motor has not moved. In fact, I did not insert the motor and encoder on M1. The board is v3.4 ,the ARM chip is hotter than the DRV8301, but it can flash normally. I don't know where the problem is.