Hi,
I've been trying to identify 3 different odrives by checking their serial numbers. However, I have problem reading the serial numbers with ASCII protocol. I sent
"r serial_number\n" 

and received
"lu\r\n"

no matter which board it is.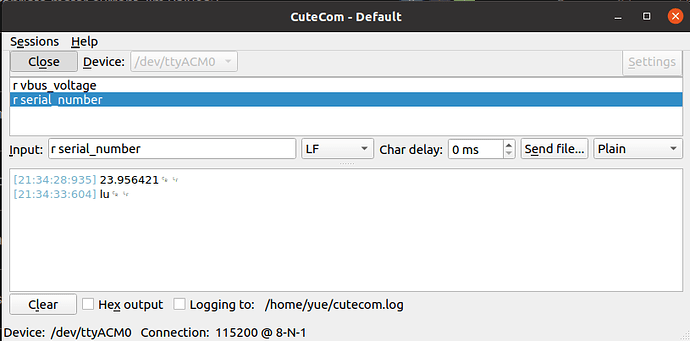 I know it is quite simple in python by just
odrv0 = odrive.find_any(serial_number="XXX")

but I am working in c++. How should I do it?
Thanks!