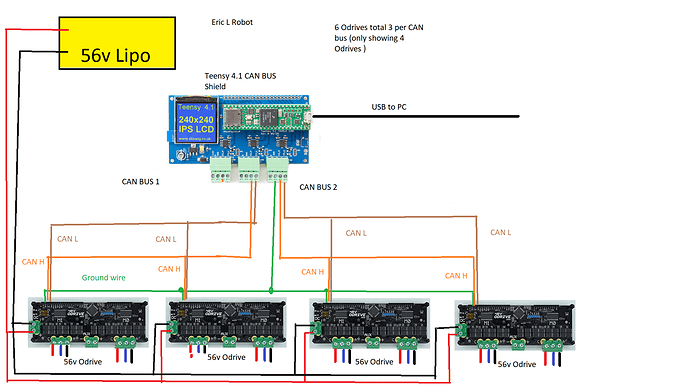 I keep having my Odrives die on me. I think this is because of a Ground loop problem. Because I am using a CAN bus to communicate between the different ODrive's I can't use an Opto-Isolator because 0 is 2.5v and 1 is 5v on the High and 0v on the low wire. (I think that's correct)
I could use a USB Opto-Isolator and then power the Teensy off the 5v coming from one of the Odrives but I'm not sure this is a good idea or if it would even solve my problem.
Currently, I am using a common ground like in the picture but in the past I have not connected all the grounds together and I still had the same problem.
Let me know what you think thanks
FYI this is what I'm working on