Hi,
One of my 5 ODrive has problem in encoder interface.
I'm using HW version 3.6, and 56V.
Firmware is 0.4.11.0. I downloaded compiled image from https://github.com/madcowswe/ODrive/releases
I'm using two hover board motors and integrated hall sensors. Capacitors are soldered to each hall sensor line(just below J4 header).
After power up, all hall sensor signals are like this. It works well. Signal is taken at J4 encoder header.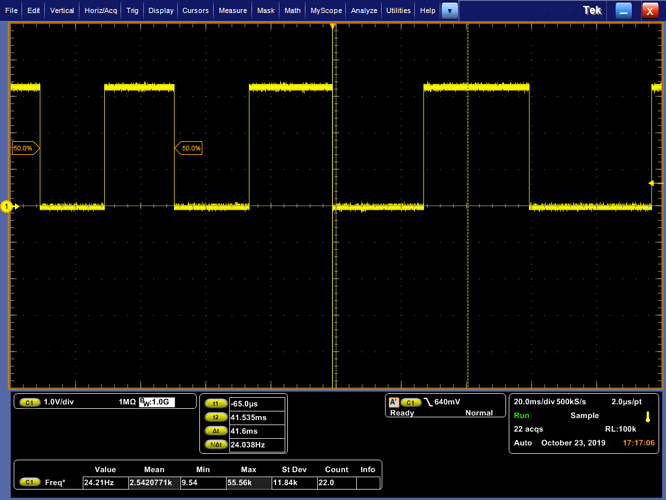 After drive motor some, the signal is corrupted like this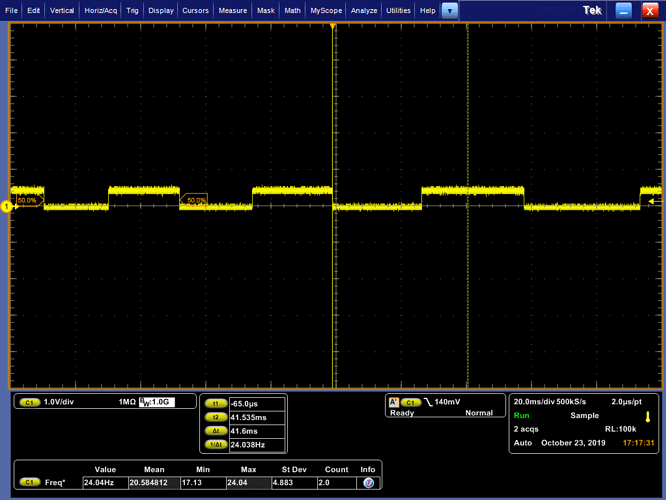 Looks like GPIO is outputting logic low level.
and dump_errors indicated ERROR_ILLEGAL_HALL_STATE
Tested with another motors and same problem. So motor or hall sensors are not suspicious.
I changed with another ODrive(same version) and it works good.
I think next step is replacing MCU.
Please give me any advise or suggestion.