Hi
The motor I use does not have the speed like this video.

ODrive will in general drive to about 75% of base speed, so my 100kv motor on 24V would reach 1800 RPM.
Since I use the motor at reduced speed(Reduction ratio 1:8), the speed will be 225 PRM.
But the current speed is only about 20 RPM.
What is the max speed possible?
My Environment
My config is as shown in the picture.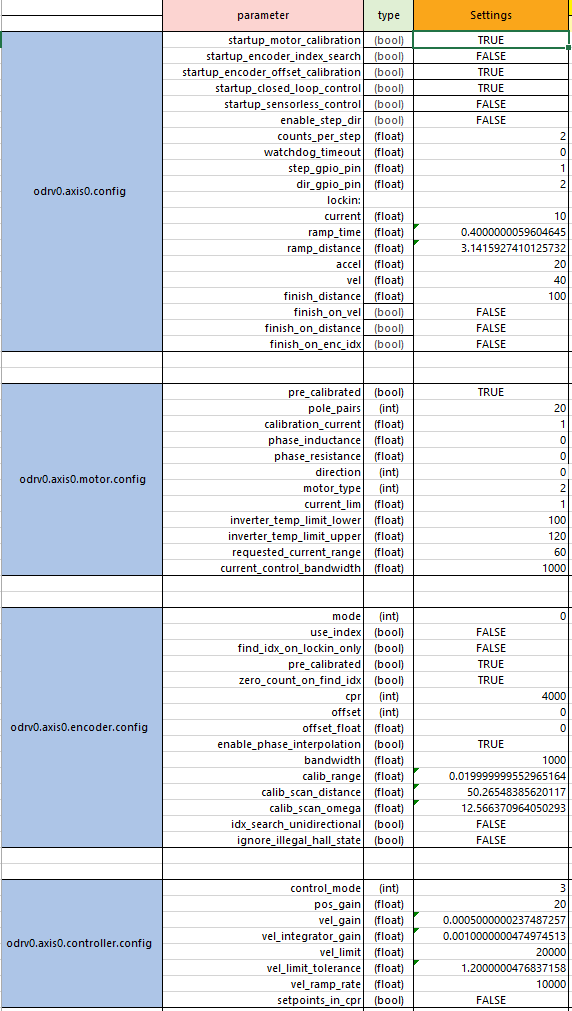 How to get the maximum speed?