Hello Community,
perhaps there are experiences and solutions about this topic ?
my setup:
Odrive 3.6 hardware with the firmware version 0.4.10.
eX8108-105kV motor coupled to the AMT102-V encoder
settings like described in the documentation " Encoder with index signal"
my problem:
I try to use the index impulse but after every AXIS_STATE_ENCODER_INDEX_SEARCH cycle the bldc motor does not stop at the "zero position of the index pulse".
If you take a look to the odrv0.axis0.encoder.shadow_count register you can see the exact "distance of steps" to the index impulse location. The electrical measurement of the "zero index signal" at the connector J4 looked good. Therefore - adding a 10nF capacitor did not result in any improvement . Attached there is a screen shot with some index searches an the monitored encoder shadow register with the distance to the pulse location.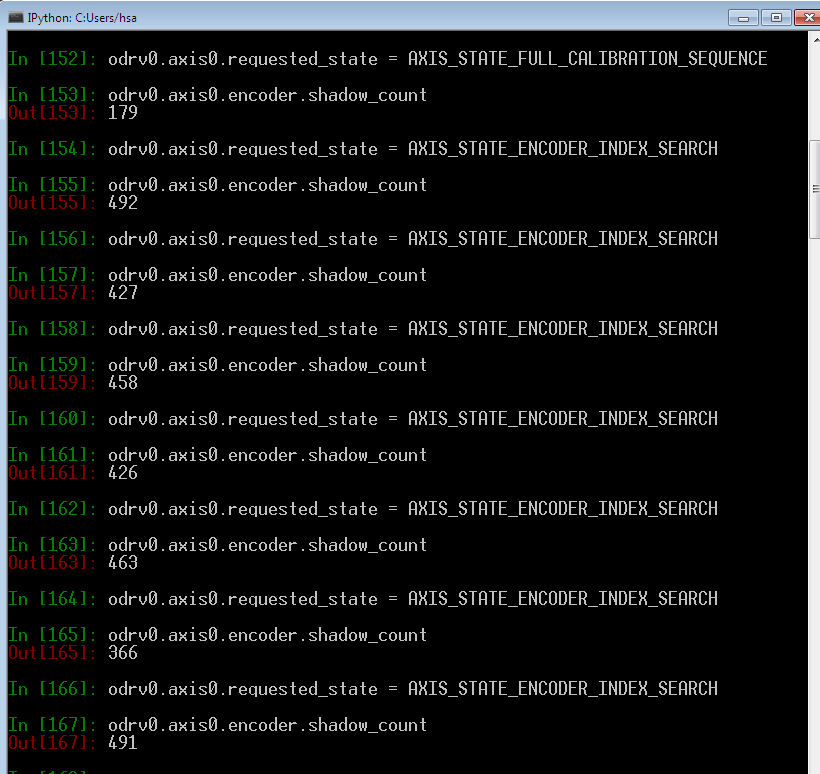 many Thanks for your support !