Hello everyone –
I'm using ODrive to run a small scale dyno and evaluate motors for a robotics application. I'm running into an issue where Iq_setpoint ramps up to the current limit and Iq_measured does not follow. I've attached a plot showing what I mean.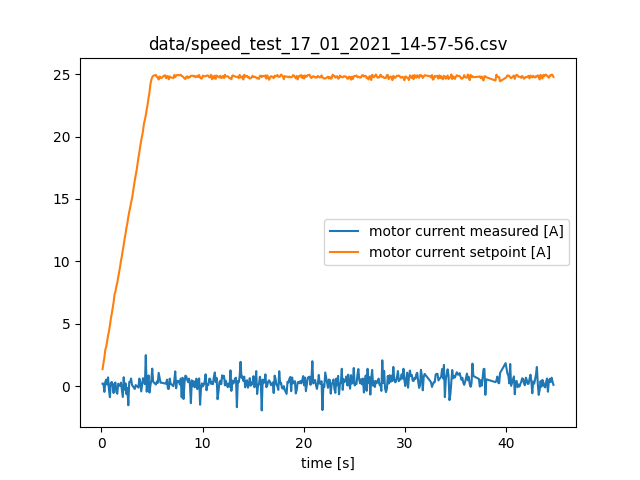 This issue is occurring under velocity control mode with a setpoint of ~14.5Hz and above. The ramp is faster at higher setpoints and faster with higher values of vel_integrator_gain – looks like the integrator in the velocity controller is just winding up.
I have a feeling this is just a simple issue with some parameter or limit I'm not setting, but not sure what it is. Any ideas? Appreciate the help!