Hey,Guys.
Now when I'm doing my project, I found a strange and interesting thing.
My device is Odrive_V3.5_24V,and my encoder is AS5047P.
The CPR of that encoder should be 4000,while when I'm debugging, it is always wrong.
And I use the function,(<ordv.axis>.encoder.config.cpr ),I found that the number is under 3000, so I input 3000 as my CPR of the encoder. Thanksfully, it works. But it makes me wondering.
Can someone tells me what happend?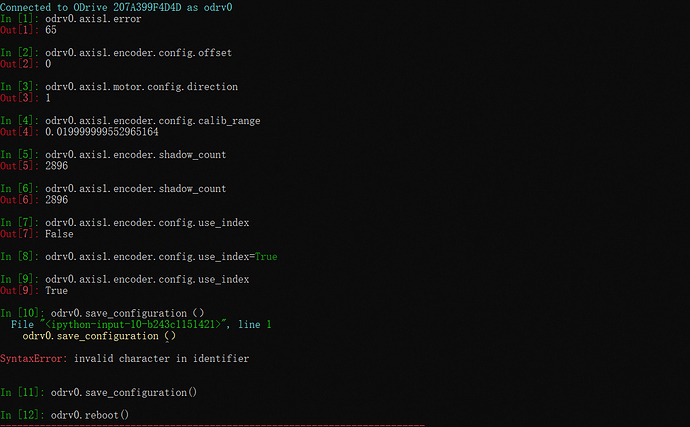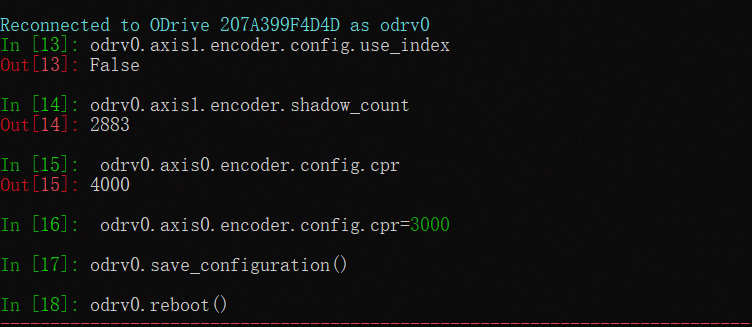 Here is the Screenshoots.
Thanks ALL!