Hello,
I am benchmarking the ODrive's different control settings for a project, and I have found that both velocity and current control exhibit a lot of noise, and was wondering where the noise is coming from.
The following graph is sampled at 50Hz (so over 5 seconds). Despite the fact that velocity is what is being commanded (third from top) the measured encoder position graph (top) looks very smooth. The measured velocity (second from top) retrieved from the ODrive looks shockingly jagged. Also surprising is that the derivative of the measured position graph (bottom) is significantly smoother than the actual measured velocity graph; this seems conflicting.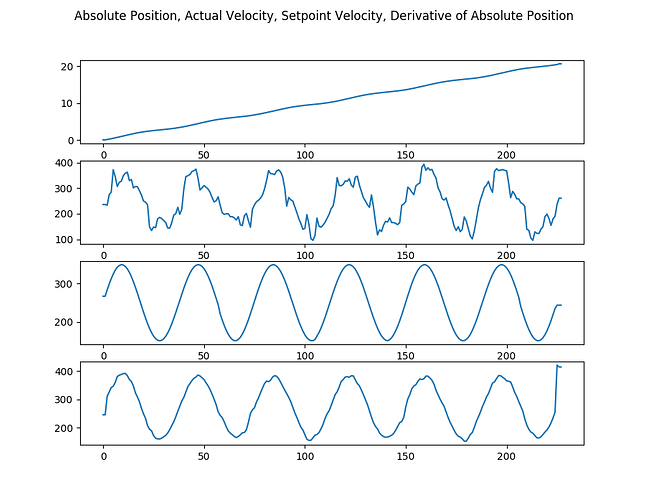 Current control appears to have similar noise charactaristics, but position control tracks the sine wave with very little noise.
Thank you,
Alex