Hi,
I'm making a robotics platform and an "all round move from point A to point B without a sweat" platform but…
I'm having issues with the speed of the hoverboard wheels I'm using. I think I tried everything I can think of, meaning increasing the current limit, velocity limit, adding a battery to increase the voltage.
The speed remains the same with 24V or 36V.
The speed now is about the pace of a normal human walking which I would like to double if possible.
I am for now controlling it with a RC receiver and transmitter and PWM.
The Odrive is a 56V Odrive V3.6.
The setup looks now like this :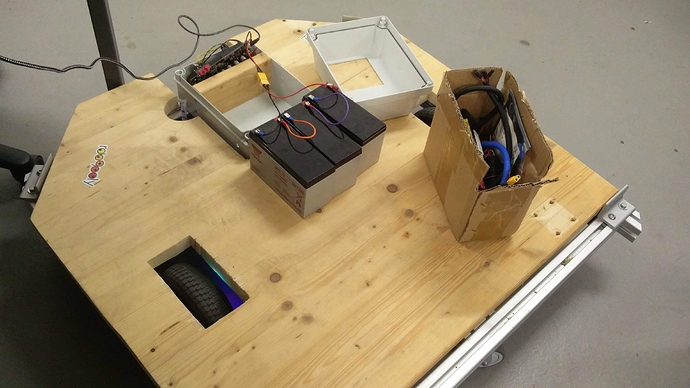 Thank you for your input ! Any new idea to try and make it work would be fantastic !