Hello Guys!
I have just started to useing ODrive and unfortunatelly, I am totally stuck right know.
I tried to manage the problem through older Forum posts, but I can not see why I can not move my motors.
Basically I would like to use 2 motors from the link below:
I went through the "Getting Started Guide" , However When i Ask a full calibration Sequence, I will run into the ERROR_PHASE_RESISTANCE_OUT_OF_RANGE error.
It is the same for both of the motors
Could you suggest something why is it happening?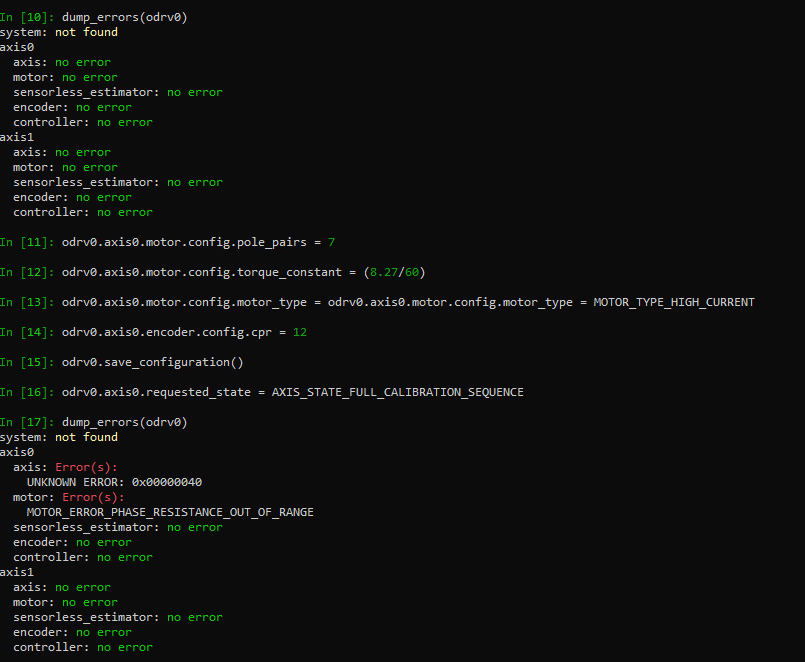 Thanks you in advance!
Regards,
Lóránt