Hello,
I am currently testing 2 small motors from an FPV drone (2300KV and 260KV) in combination with the AMT102 Encoder. Unfortunately I have no reaction from this engine after i start closed loop control
Motor calibration works finde
Encoder calibration works fine if index was found
index search works fine most time
But if i type in AXIS_STATE_CLOSED_LOOP_CONTROL axis0 says ERROR_INDEX_NOT_FOUND_YET = 0x20
But before index searching worked well…
Here you can see the two motors i used for testing, same problem with both.
I also checked Encoder shadow_count and i can see the values.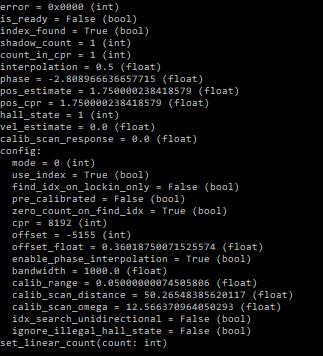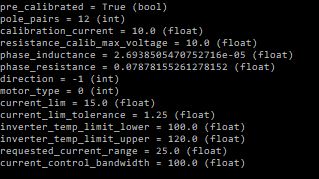 This is not my first Odrive project, but with this i cant find any solution since some days.