Hey!
I'm pretty new to working with the Odrive and run into some trouble with my Version 3.6 24V one. I've been working with it quite successfully with different motors (Hoverboard and Drone Motor) but after some issues during calibration I've decided to flash my Odrive.
I've been working on a Mac through the Terminal and followed the " Upgrading firmware with a different DFU tool" chapter in the docs.
However, I got following message: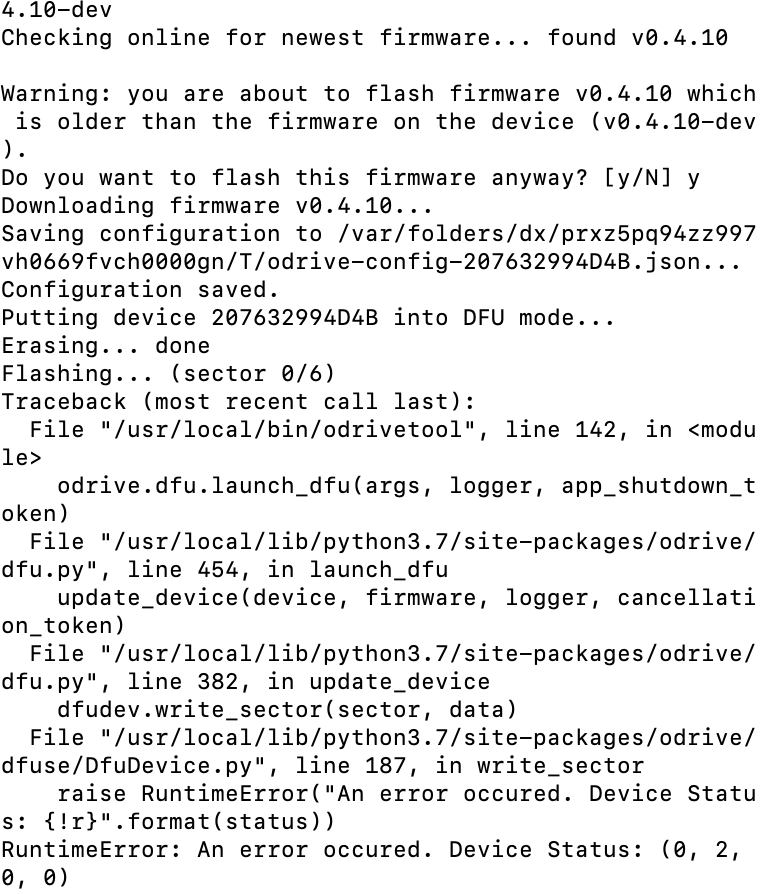 Afterwards I was unable to continue and can't seem to connect to the Odrive anymore- what am I missing- anyone got an Idea?
I've already ordered an ST-Link for my other Odrive for some reasons, im planning on trying out with this one once it arrives . Would that help?