Hi,
I'm experiencing a strange bug while controlling two motors whith my odrive. I'm controlling the motors thru the step/dir interface with the same signal, but most of the time only one motor spins, and I get no error on the axis.
here some screenshots of some plots :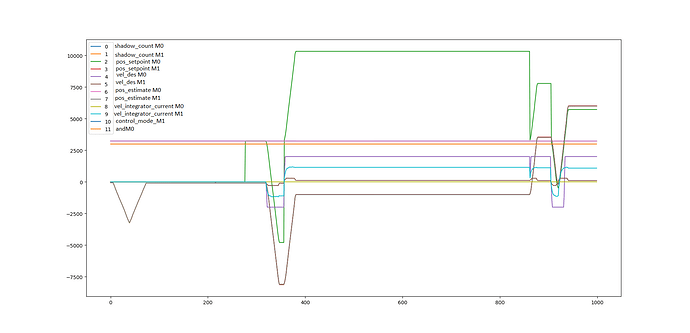 In this plot we can see that M0 doesn't move, and that axis0.controller.vel_integrator_current remain 0. And at the same time we see that vel_des goes to its lower limit.
Sometimes after a few moment I have one of the motor that start spinning very fast for a very short time (half a second or so) and then I get an error_overspeed as you can see in this screenshot :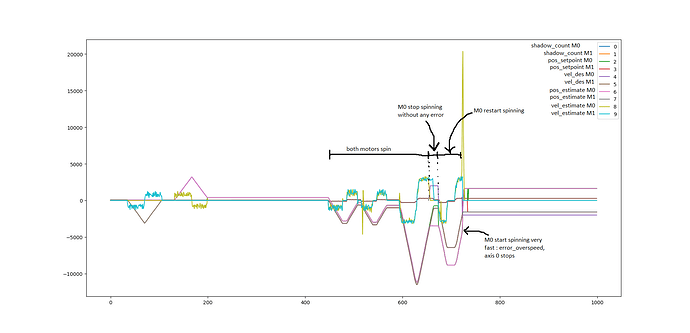 I'm stuck with this bug for a few days now, any help would be greatly appreciated.