Hello,
When I install Odrive in Anconda3 with pip install odrive, I get "Successfully installed odrive-0.4.11" and there seems to be no problem with the installation.
However, when I run odrivetool I get the following: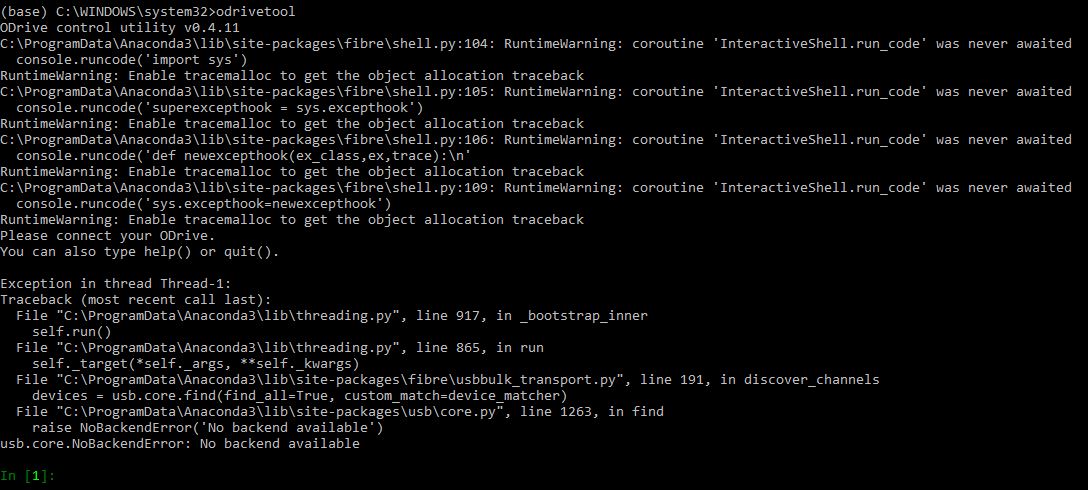 odrivetool will also never recognize my Odrive. It always says "No backend available".
In the device manger Odrive shows up correctly in libusb-win32 devices.
I tried to uninstall and install odrivetool again, but it doesn't help.
Any idea what went wrong with the installation?
Thanks,
Maxime