Hi,
tl;dr new motor only runs for a few rotations, then the motor stops without error. Within the band of a few rotations it can go back and forth at high velocity for hours.
Setup:
I've used ODrives with motors like the D5065 successfully for many years. Great project, it's been incredibly helpful to my work. I'm currently trying to work with a scooter hub motor like:
15 pole pairs, with a rigged external encoder looking like: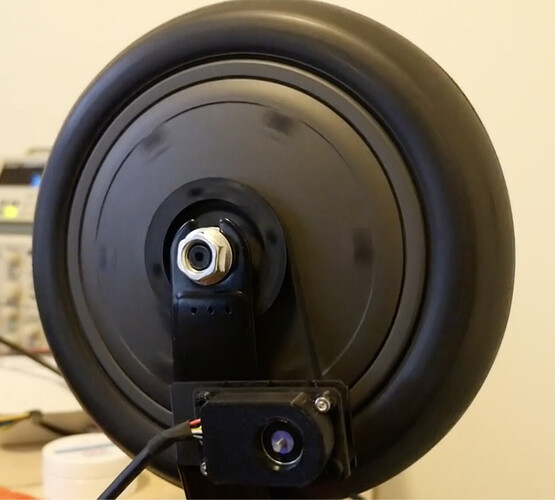 The timing belt is tight and I don't think there's slipping; position mode can run back and forth for a very long time without a problem as long as it's within those few rotations. I can't imagine it's encoder noise, because I can have it whipping around within a couple of rotations for hours, using tons of current and dumping loads of back emf, but the slowest velocity or position move will die when it hits a few rotations.
This seems to be related to these problems, perhaps, but it's hard to tell if these were resolved.
Here's my best effort to map it in velocity mode.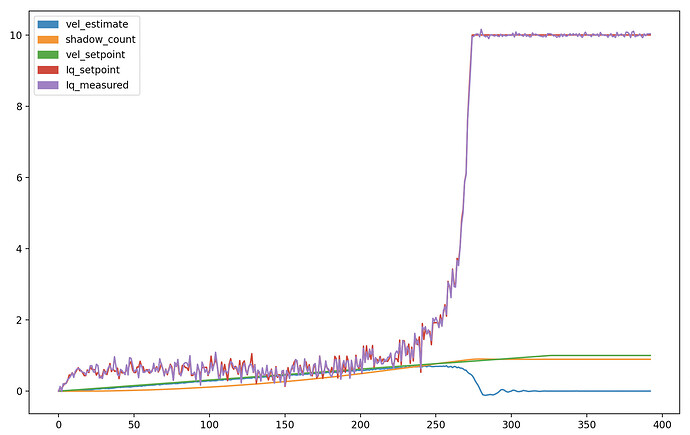 Is there anything else I can graph that would help to understand what's happening?
Thanks! I promise I'll post a resolution if I find one.