Hi all,
I try to connect the output of a simulator software to ODrive.
My setting is a 3.5 board with the latest devel branch. Connected is a KEDA motor with mounted AMT102.
The startup sequence is running fine and the motor resposes to the commands through a serial connection.
Everything looks good till this point.
This is the UI of the simulator software: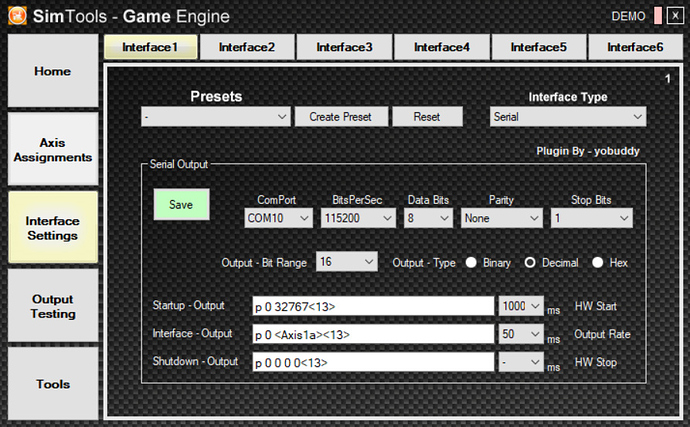 As you can see, the software sends a initial positioning command, waits for 1 second and starts to send positions every 50ms.
ODrive sets the motor to the initial position and after getting some of the commands, it stops responding.
hex(odrive0.axis0.error) shows nothing, the software hangs.
If you want to test this, use HTerm, it's a pretty terminal programm for serial connections.
Make a file with just one command like: p 0 32000 0 0 (+CR)
In Hterm you can send this file coninuously.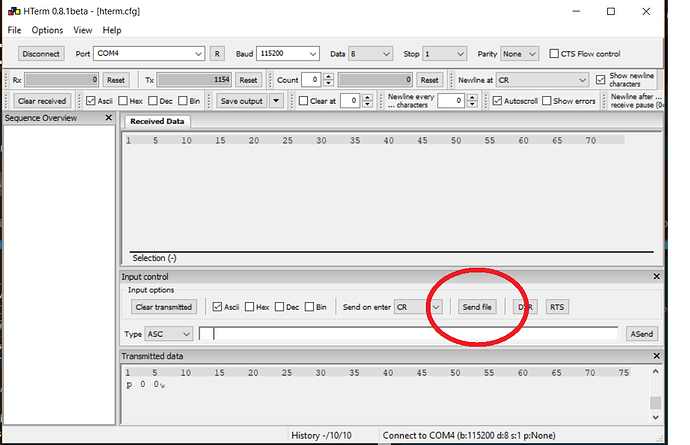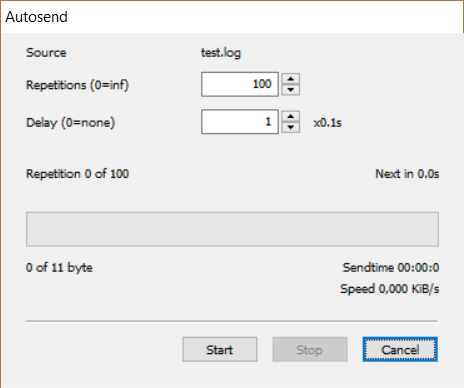 As shorter the delay between the repetitions, as earlier ODrive hangs.
I don't know how to debug the code with VS Code, setting stop points…
Maybe somebody can tell me what I can try to get this running.
Thanks / Zennix