Hello, good morning to everyone!
My ODrive arrived today, and I was really eager to use her, so I immediately tried putting her to work here - however, I've been having a problem.
I have two sets of hoverboard motors, one with a planetary gearbox, and other without it. I tried to use the ODrive as a hoverboard, as it has a whole section for it in the documentation. However, the one with a planetary gearbox returned me four errors when I tried to check the status of the encoder object.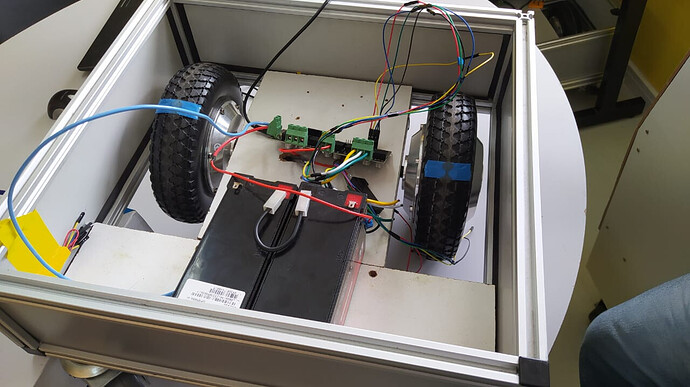 (this is the platform with the planetary gearbox)
When I tried to just move the wheels, I got nothing, and the wheel didn't spin.
Moving to the other platform, with regular motors, I then got two errors with the encoder - however, after rebooting the ODrive, all the errors disappeared, and the wheels worked as they should.
I've tried the same with the other platform, but to no avail. I managed to get from four to two errors, but nothing that would make my motor work.
Does anybody know the reason? Is it because of the planetary gearboxes, or is it for some reason I missed to understand? The parameters I've been using are all the same noted in the hoverboard page.
Thanks in advance!