Hi, I just want to share a work in progress: I'm making a 1m x 1m CoreXY machine for demoing ODrive. The design requirements are that it should be able to take the full power of some large size ODrive motors, and have enough stiffness to show off the control accuracy with a pen on paper.
I am using the Igus Drylin-W rails, and I am looking to use some 15mm wide 5mm pitch GT2 or GT3 belts.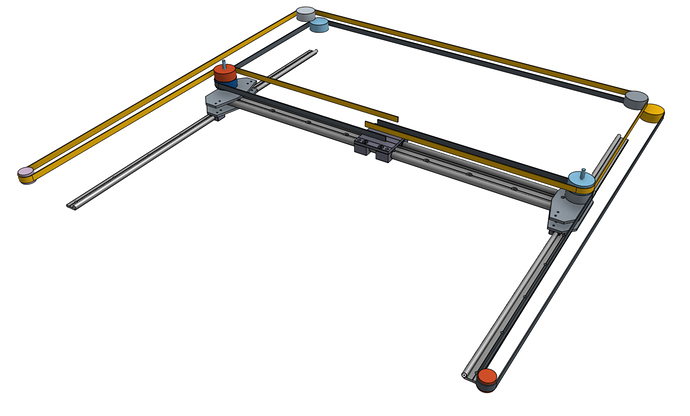 ODrive Teleporting rig Work In Progress.
Right now I'm trying to figure out how to make the two idler pulley shafts that are riding on the Y carriages anchored stiffly enough to not deflect by more than 0.5mm under 300N belt force.
If you want to have a look around, here is the live document I'm working in. So beware that it have me breaking it and editing it live: OnShape link.