I have successfully calibrated my motor and encoder to use an index pulse through the odrivetool, but when i enter closed loop control the odrive stops responding to commands, If i change the control mode before i enter the state it changes its behaviour but if i try and change a set point for example the odrive doesn't react or respond with any errors.
Here is my config: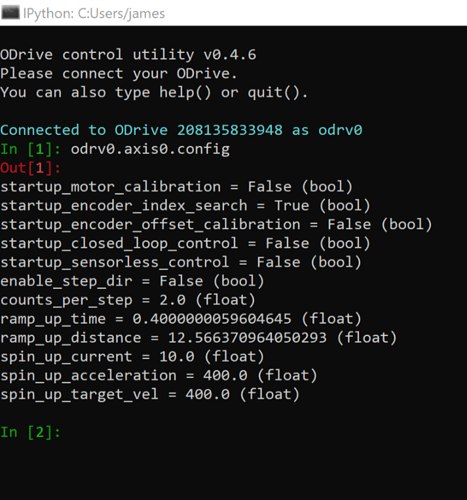 I am using the AMT102 encoder and this is My Motor.
Thanks for your help.