Hello ODrive community,
With this post we'd like to introduce you to our project for which we'll be using ODrives.
We're Project MARCH, a non-profit organization which develops and builds exoskeletons for paraplegics. As we believe that exoskeleton technology can improve their quality of life.
Each year Project MARCH has a new team that consists of dedicated students which have set aside their study for a year. This means that each year, a new exoskeleton is designed and build using the knowledge and advice of our predecessors. We're based in the Netherlands and most of our members are students from Delft University of Technology.
Now who are we more specifically?
We're the 6th team known as MARCH VI and this year we've decided to use the ODrive as our motor controller of choice. You might have already seen some post of our team members on the forum and more are sure to follow. Therefore, I'll introduce the team members that'll mostly be involved with using the ODrives: @Jorijs, @mart (currently can't add the others due to the tag restriction on new users).
Now to give you a better idea of what we're working on, here's a nice picture of last years exoskeleton: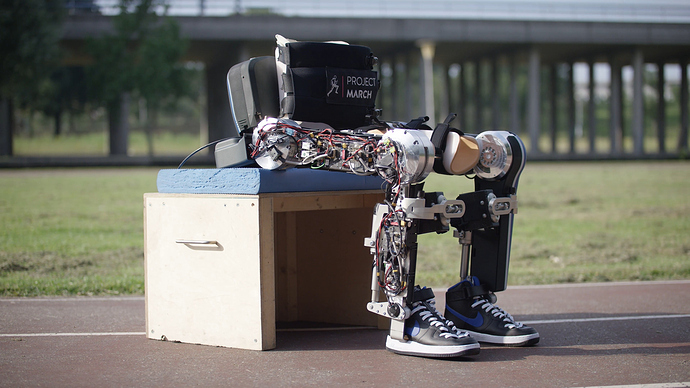 For more information, please visit our website: https://www.projectmarch.nl/en/project-march
Feel free to ask any questions and we'll try to get back to you whenever we have time.