Hi, the contol loop would look something like this. I am using UART to send pos. Commands and read the measured Current.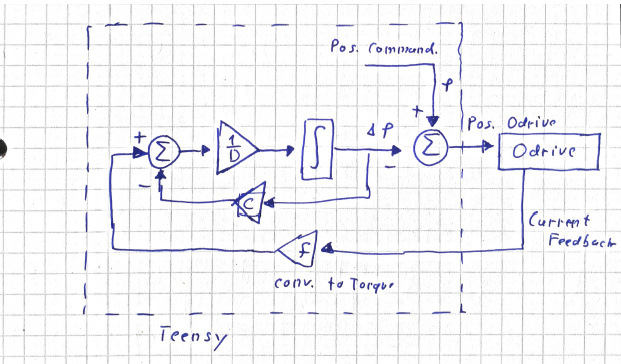 But i just realized it would be much more simple to use simple PD-control of the ODrive by just setting the integral gain to zero.
However, if i want compliance in cartesian space, i need to constantly update the Gains according to the inverse Jacobian. So fast communcation would still be required.
Also (how) did you compensate for gravity?