Hi Zennix,
Today I studied the Odrive-commands that are given in the Odrive documentation and I made a summary In order to get a better understanding for building of the commands:
please have a look (still in progress…):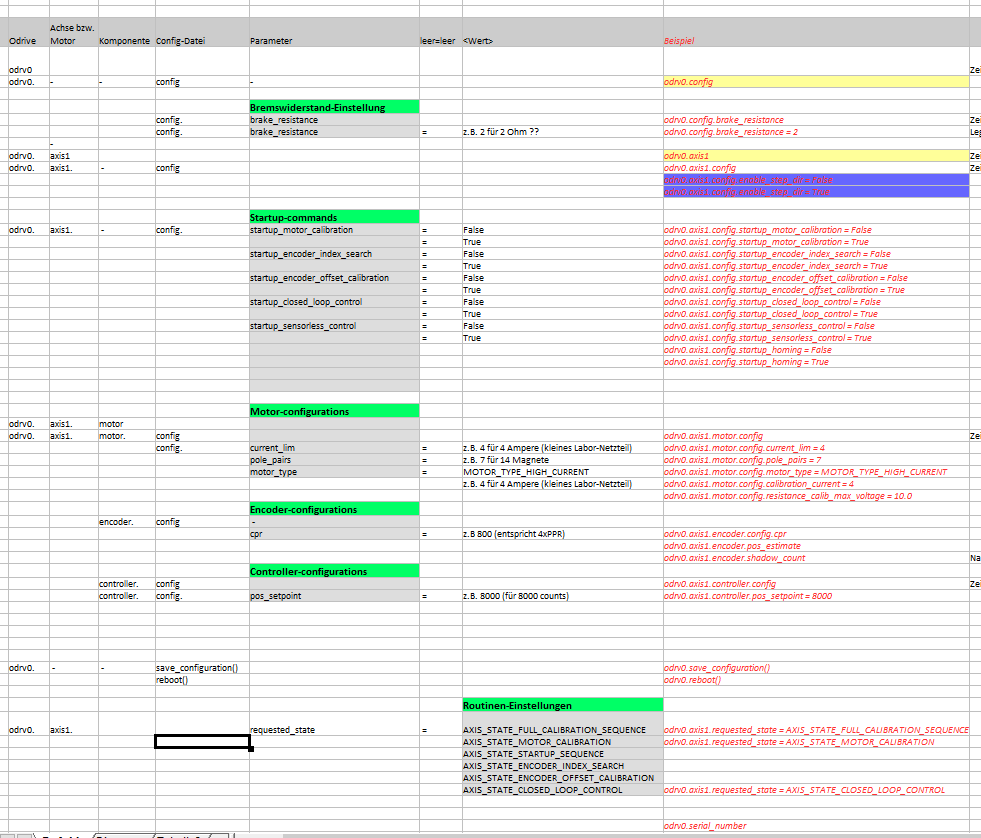 But I found that a lot of commands and settings shown in the firmware are not explained or shown in the Odrive documentation. So its difficult for me to optimise the firmware for my system without having a detailed understanding of the commands !
what to do!!!
I changed some settings in your firmware, but I am not able to get the Odrive running with the firmware. Now there is an error shown, that I can´t find in the troubleshooting. It is error = 0x0040
please have a look: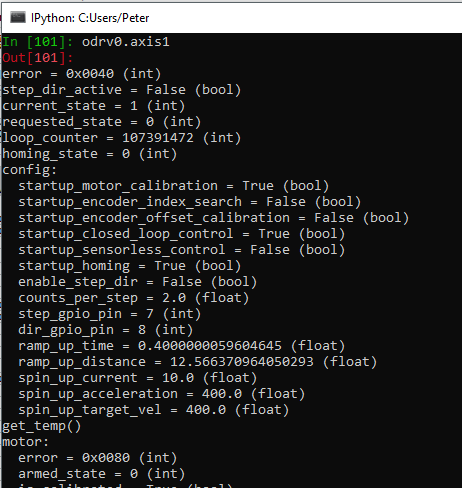 Kind regards
Peter W.